Some of you may be old enough to remember seeing this in person.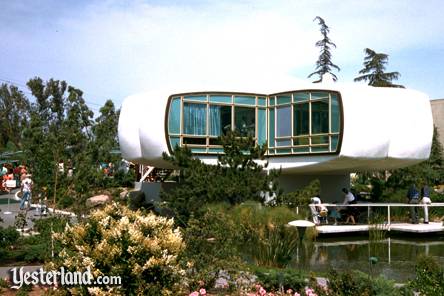 House of the Future
It's interesting that though a lot of the technology within the house became standard fare (micro-wave ovens, push button phones, large screen color TV's) the architecture itself, never really won over. Sure there are probably a few examples scattered around, but on the whole people seem to prefer their brick and wood homes.
More photos and info.